!X-Copter Homepage v0.1 2009-05-02>
Step response of Quadrotor BLDC/ESC drive unit
---
For the design of stable and fast QR control loops knowledge about the step response of the plant is highly important. However, almost no quantitative specifications are provided by BLDC/ESC manufacturers. Therefore, we provide step response measurements for our QR drive unit, i.e., Lipo nVision 3s 3700mAh, ESC FVT LittleBee 20A, BLDC MT2216 810rpm/V, Airscrew GemFan 10x4.5". For data acquisition the testbench shown below was employed along with a 4 channel 100 MHz digital oscilloscope. The PWM set point was chosen to match hover conditions, i.e., PWM0 = 630LSB corresponding to one quarter of the total QR mass of approximately 1250g.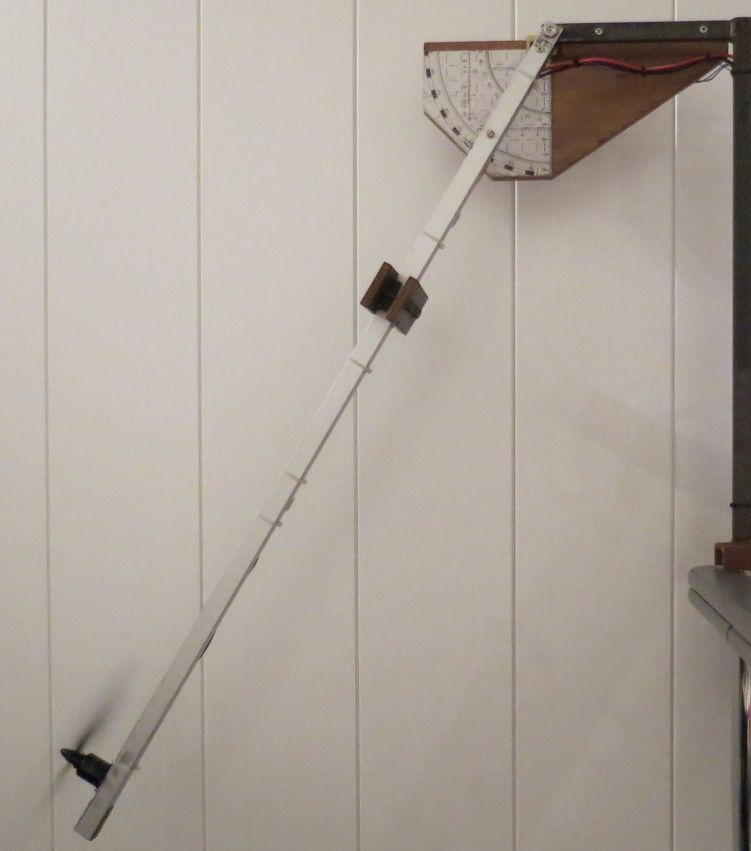 The step response data was acquired for a PWM step of 50LSB, i.e, PWM1 = 680LSB. The QR control loop rate was 312.5Hz corresponding to Tc = 3.2ms cycle time. Using a first-order PT1-Tt plant model one finds a dead time of Tt=260ms along with a time constant of roughly T1=100ms.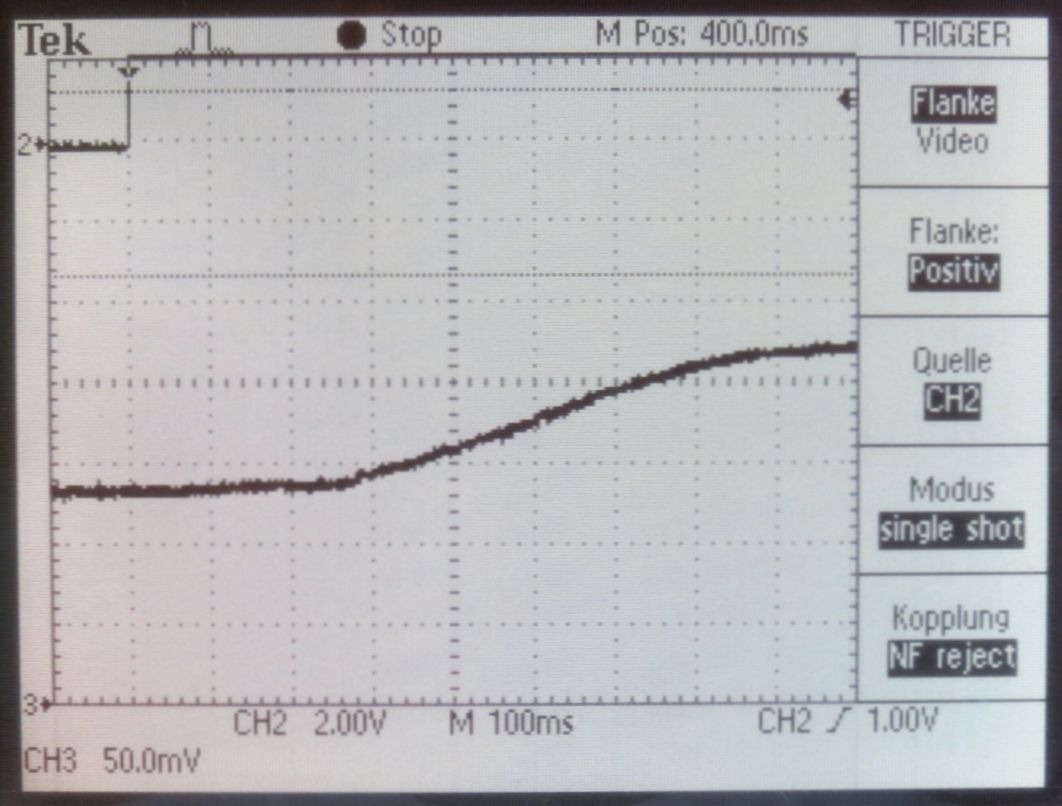 As expected, the delay of the drive unit is quite large, i.e, approximately 80&timesTc, and limits the control loop gain significantly.
---
Back to main page